C-19 may have put a few bumps on the road but 2020 has been a special year for me, not only did I hit the big 50 but 2020 also marked the ten year anniversary of my start in endurance sports. We all have our stories, this is mine. Some people cross your path and change your whole direction. Mike Porter is one of those people.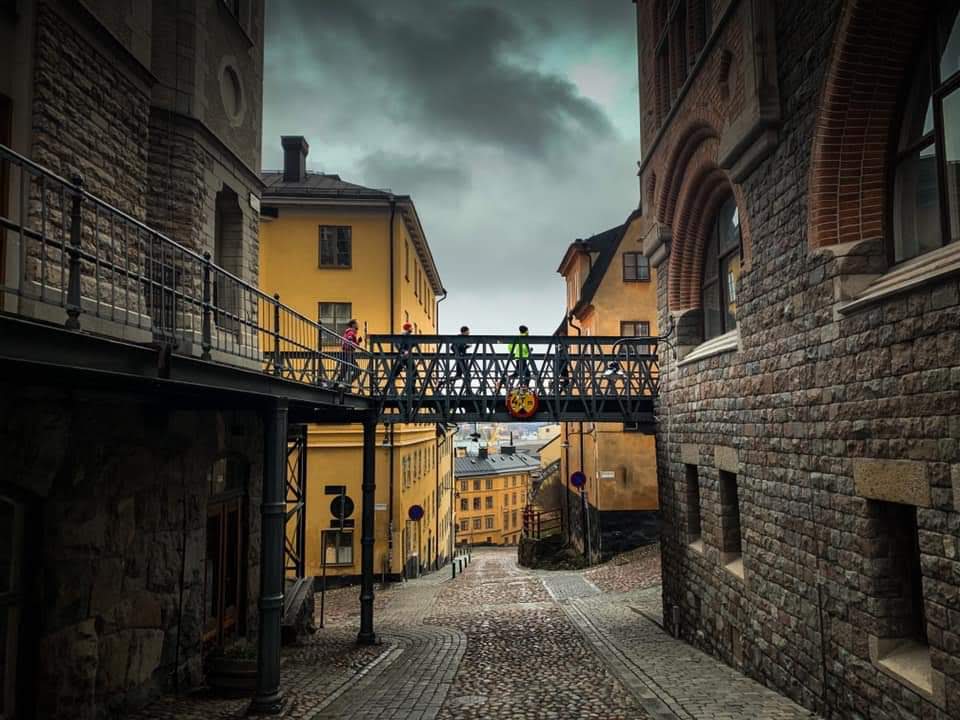 Hitting 40 and simultaneously leaving an alpine skiing coaching role left me with time to try other sporting pursuits. I started training for a marathon loosely directed by a friend who'd been trying (and failing) to go sub 4 hours in his previous attempts. My past performances, 50+ minute 10km races and half marathons around the 2hr mark would suggest that such a goal would be appropriately challenging. Mike had other ideas!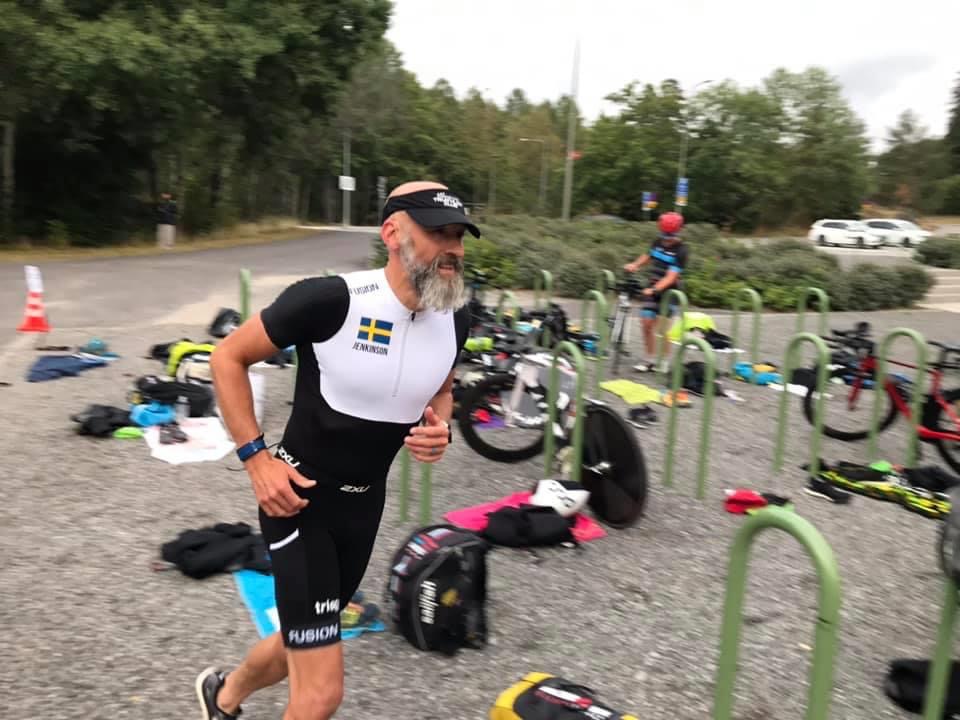 Mike was over in Sweden visiting his brother and I agreed to take him on one of the local trail runs. After that run, my new goal was to run a Boston Qualifying time! Madness you might think? I know I did, but Mike saw potential and I was willing to follow his plan.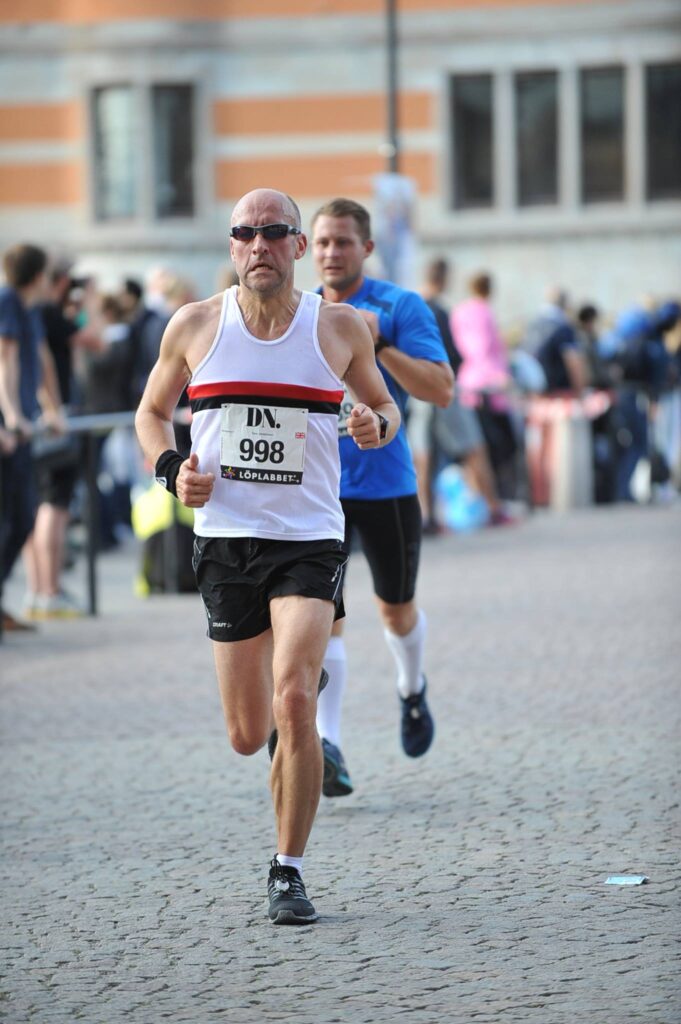 At the same time, my 4 hour friend lent me a book, Dr. Nicholas Romanov's Pose Method of Running. This predated the March 2011 release of Christopher McDougall's Born to Run which popularized the idea of "natural" running. At that time I had no idea about different running philosophies. But we can go back even further. Gordon Pirie a 5000m and 10000m 1952, 1956 and 1960s Olympian was telling a similar story decades before (see LINK).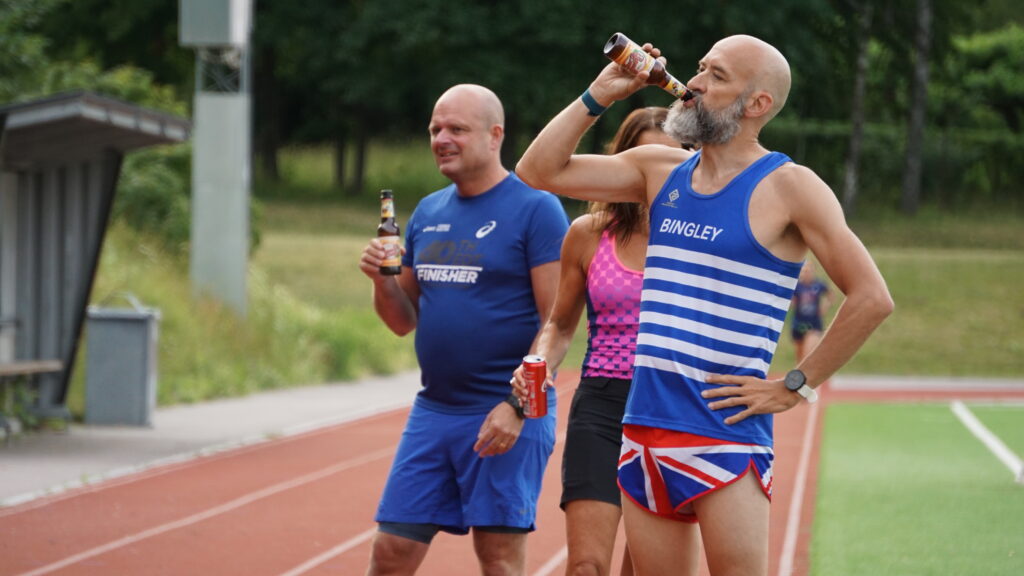 The shoes I was using at the start of 2010 were recommended by a leading running store after video analyzing my gait. As a heel striking over-pronator I was recommended a pair of Nike stability running shoes. After reading Pose I ditched them for the most minimal racing flats I could find and started running with a fore/midfoot strike. The change was instant, as if I'd released a hand-break. Running was suddenly a state of freedom and flow.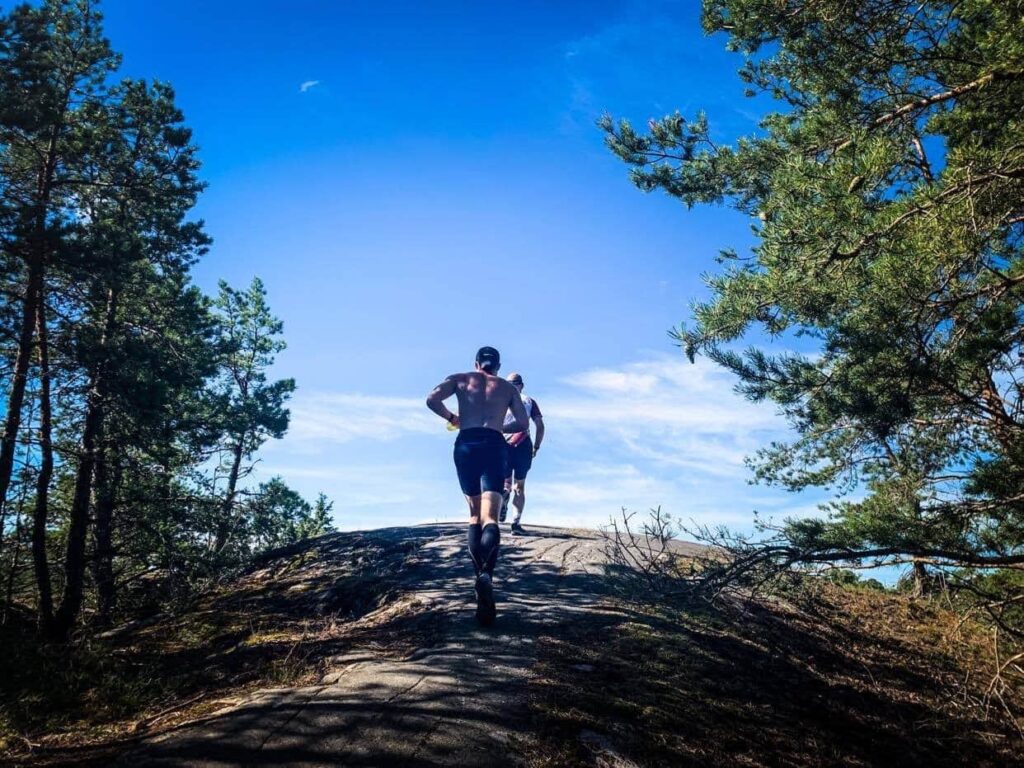 Three months later I lined up at the Frankfurt Marathon successfully crossing the line in 3hrs 15 in all I can say was a truly transcendental experience. A year later my 10k PB was 38:22 and I'd embarked on a journey that would lead to my own swimming and triathlon coaching passion.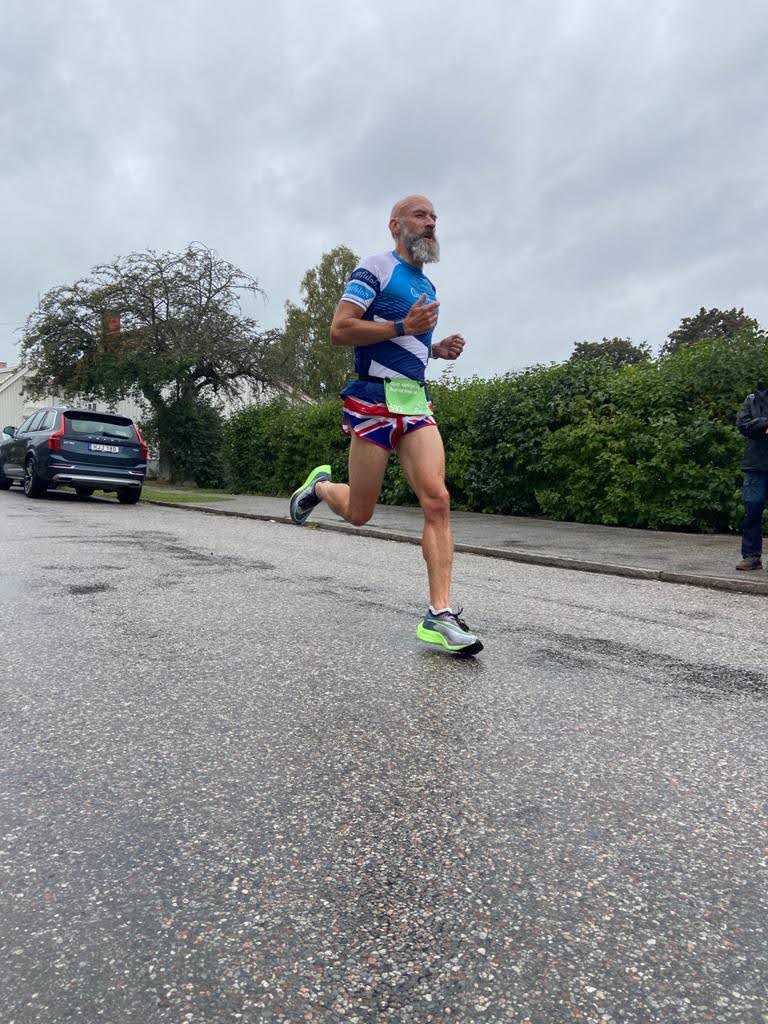 Back to 2020, if you read my Blog Post on the Four Disciplines of Execution you'll know that I had an ambitious plan to podium at the 70.3 Triathlon in Staffordshire. That race obviously didn't happen but in the month of that race the numbers were lining up. I estimated that I'd need a swim threshold pace of 1:34/100, a run vLT of 4:02 (roughly equivalent to a 10k race result of 00:39:10) and a bike Functional Threshold Power (FTP) of over >3.7 w/kg (260w at 70kg) to have a chance. So how did I do? I was at 1:32/100 for the swim, running 10k twice under 38 minutes (new PB 37:26) and a bike FTP of 264w and with a weight at 68kg that gave 3.9w/kg. You never know what happens on race day so I'll reserve judgement, but I was proud of the work I'd put in. With the races moved to 2021 I'll even get a second chance!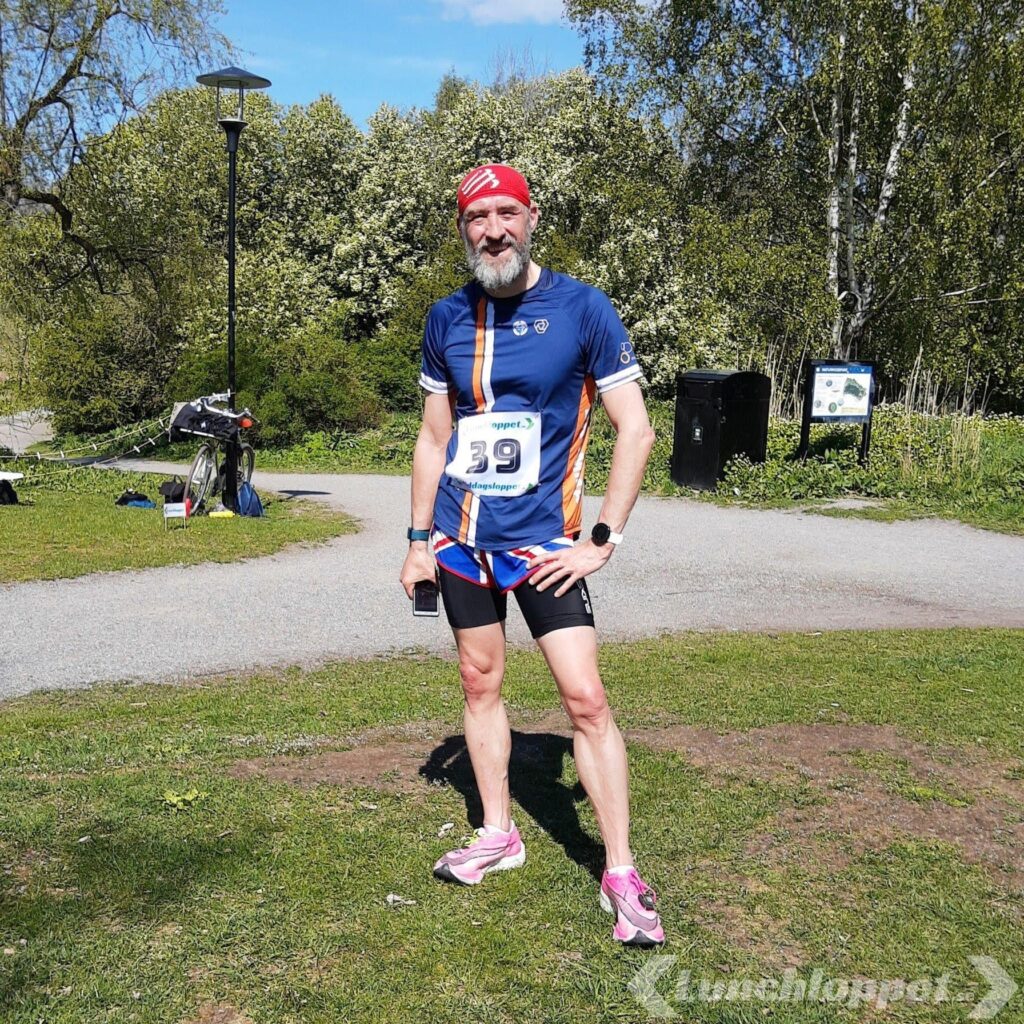 Covid has also given me time to open new doors and meet other people. I am very glad to have met the Team Envol swimrun crowd. The head coach Nicolas Remirez shares a passion for hard work, natural running and French wine and I hope to get more involved with their training and coaching sessions next year. See also the BLOG on the Envol swimrun training camp Max and I attended HERE. When Utö was cancelled at short notice we went to the island to what turned out to be an impromptu swimrun festival. We had a great weekend.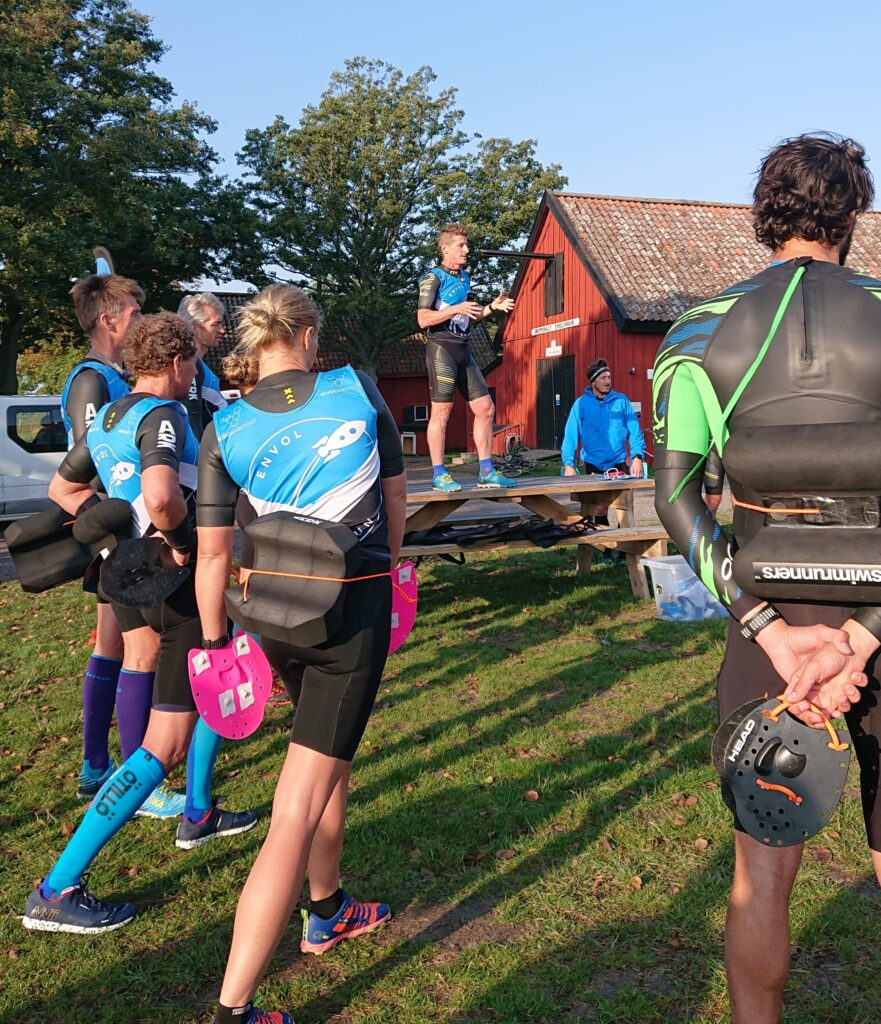 Another new acquaintance is Matt Hill from Masters of Tri, recently moved to Stockholm and quickly established himself in the triathlon and swim scene. I have always been a bit of a Brett Sutton fanboy and Matts' no-fuss approach to the essence of performance has been an inspiration. After all, simplicity is the ultimate sophistication! Matt has been involved with my Bromma and Stockholm City Triathlon swim squads and I'm sure that cooperation will continue.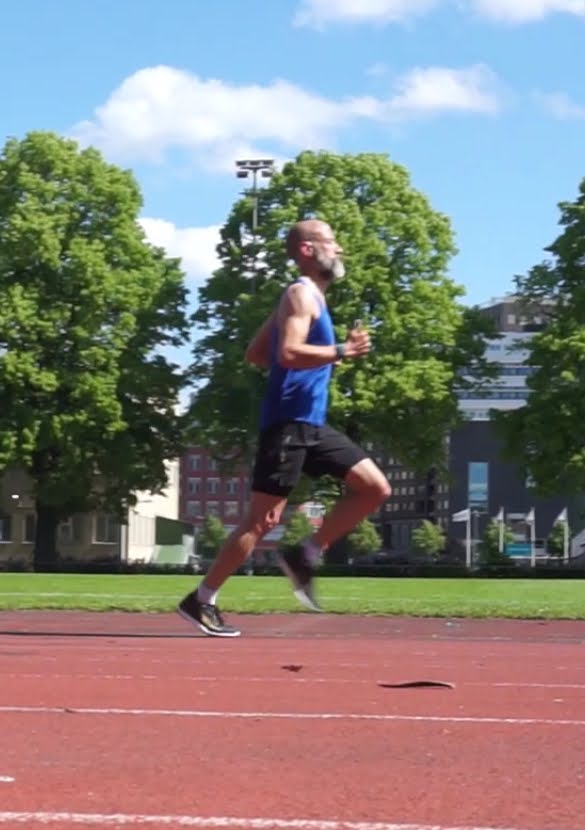 The Boy and I still have the Hvar World Series Swimrun event in November which should be a great end to 2020. Then we'll be looking forward to 2021 – Grit is the Shit!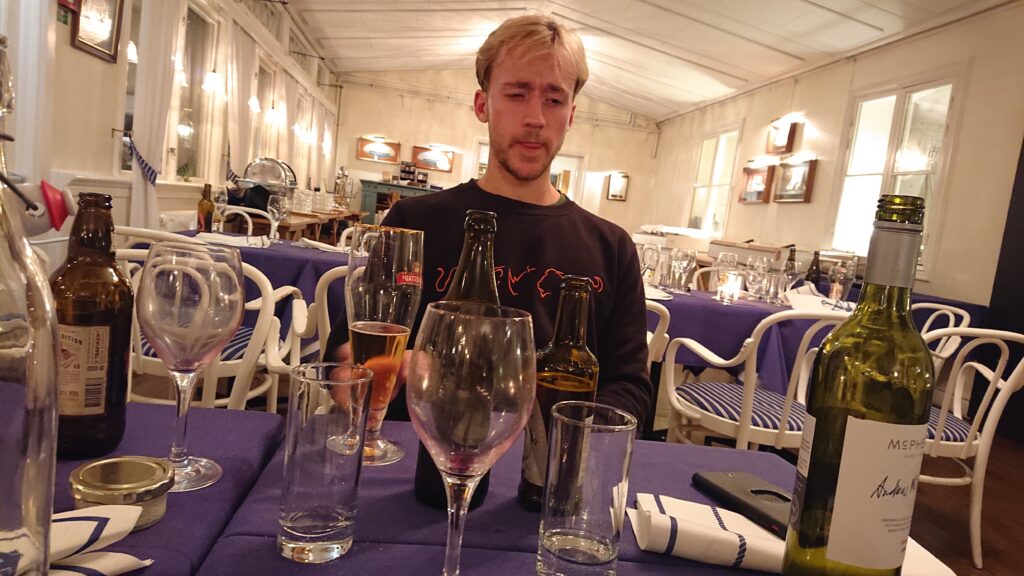 Post-Script: A couple of years back Mike Porter left Vancouver for Newfoundland and his current passion is bringing high-quality spinning classes to anyone, anywhere, on any bike- at the gym, at home, or in a hotel. Check him out at www.positiveedge.ca